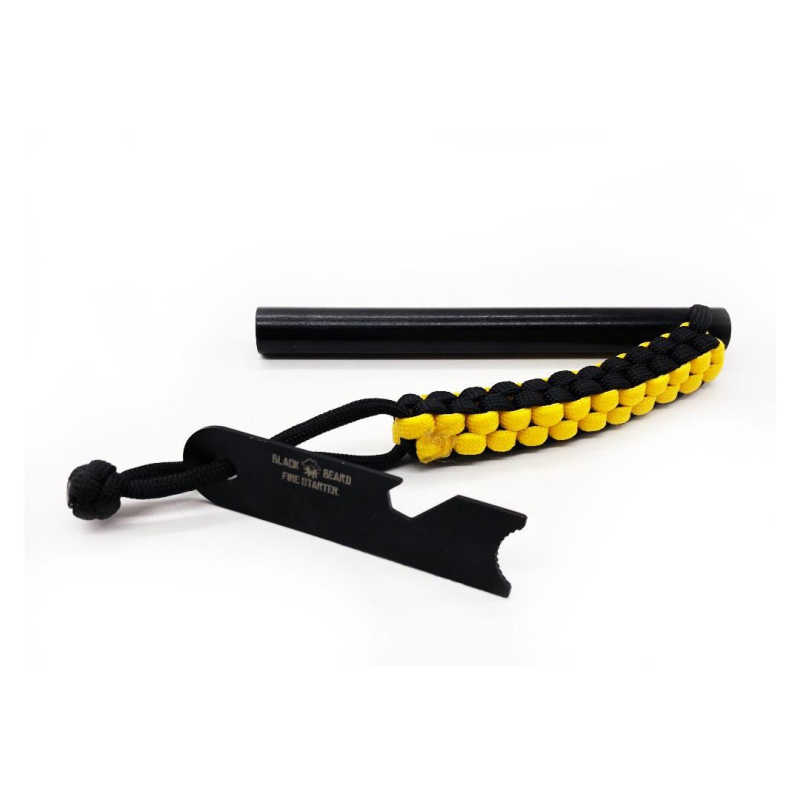 Black Beard | Ferro Rod | 20,000 Strikes | Fire Starter
Description

Shipping

Why buy from us?
Legend has it that Black Beard himself went years stranded on an island with only his beard and trusted ferro rod. Rain, wind or shine it never let him down while trying to start a fire.
We highly suggest you follow his recommendations and pick one up today! 
Length of the rod: 5" Diameter 1/2" 

EXTRA LARGE. Super thick 1/2" in diameter  throws a MASSIVE shower of hot sparks to light fire instantly in any conditions

Good for up to 20,000 strikes

Windproof & weather resistant.

Over 5 feet of paracord attached to rod

Provides up to 5000 degree sparks in all weather, at any altitude. Extremely durable and reliable

Perfect emergency fire starter for Bushcraft, Hiking, Hunting, Fishing, Camping, EDC, Emergency, BBQ, Gas Camp Stoves, etc

Shipping is free with orders over $100 across the contiguous USA
International shipping options available
All orders ship out within 1-5 business days
We get it. You've got alot of choices when it comes to Outdoor and Survival retailers. Here's why we think you should shop with us at Better Bushcraft.
Free Shipping across the Contiguous USA
Price Match Guarantee. Best prices online guaranteed.
30 Day Easy Returns. Not happy with your product, we'll take it back no questions asked.
Great Service. We pride ourselves on the best service, anywhere.