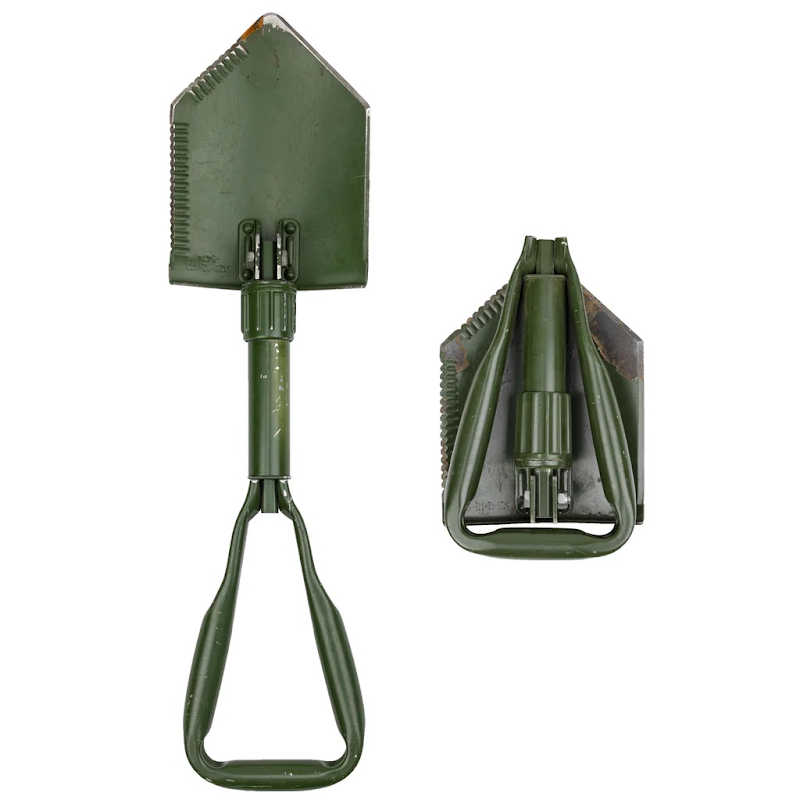 German Military | Trifold Shovel | Entrenching Tool
Description

Shipping

Why buy from us?
This is an original German Army issue trifold shovel or E-Tool.
These E-tools are worth there weight in GOLD. Able to accomplish an incredible amount of tasks and able to withstand the harsh environments. This OG Etool will be the one you name and keep forever.
In fact,  we haven't been able to find these in such a long time due to how long these things last and will continue to last! They're used and in excellent condition. This is a serious quality and rugged trifold shovel / E-Tool 
Lock it securely into a straight spade or 90-degree pick configuration. This versatile tool can be folded down for storage and transportation with ease. Built for heavy use by the German military, this is a solid piece of gear intended for any bushcraft, survival, or downrange scenario. 
Shipping is free with orders over $100 across the contiguous USA
International shipping options available
All orders ship out within 1-5 business days
We get it. You've got alot of choices when it comes to Outdoor and Survival retailers. Here's why we think you should shop with us at Better Bushcraft.
Free Shipping across the Contiguous USA
Price Match Guarantee. Best prices online guaranteed.
30 Day Easy Returns. Not happy with your product, we'll take it back no questions asked.
Great Service. We pride ourselves on the best service, anywhere.