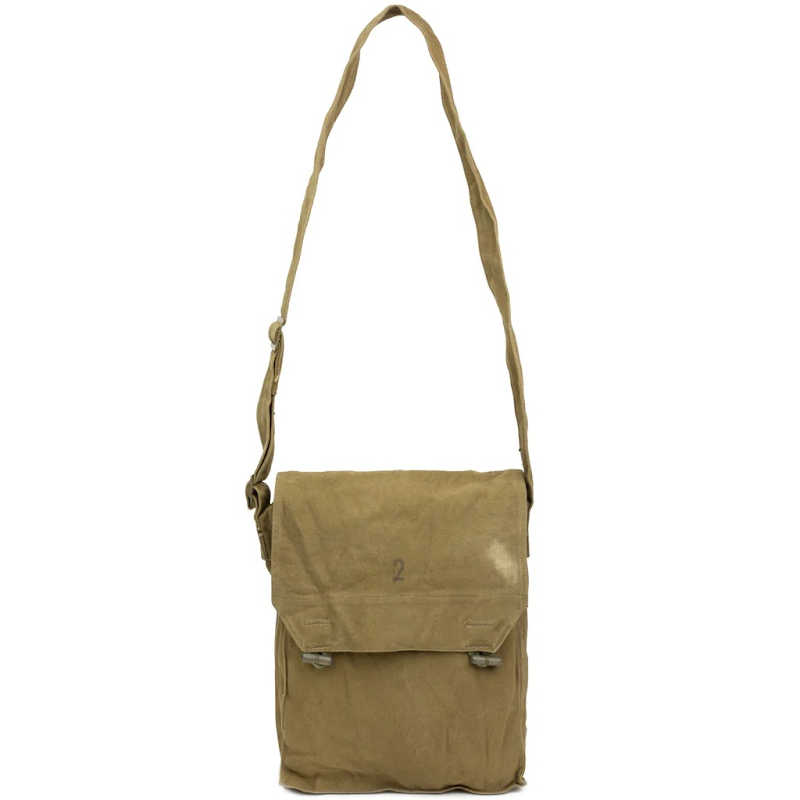 Czech Military | Canvas Bread Bags | Wooden Toggles
Description

Shipping

Why buy from us?
Looking for a bigger EDC bag?
These Czech canvas bread bags are too legit to quit. Giving you the confidence in knowing that everything you need is easily accessible and secured in a simple and rugged concept that will last generations.
It was once used by soldiers to carry gas masks so it features a few small compartments which would prove useful to anyone,—Soldier, Survivalist, Bush crafter or not.
It's got an extra strap halfway up, which you can connect to your waist of upper thigh depending on use. Making it extremely sturdy over any given terrain. 
These Bread Bags make not only a great collector piece but also, a unique fashion statement. 
Carrying your EDC for the office, field, bread, or whatever you need and having it accessible when you need it. Acting fast can be the difference of life and death in the field. This puts what you need one step closer to being your quick response to any given situation. 
The shoulder strap is long, sturdy, and adjustable making is comfortable for daily use and long wear times. 

The pack measures 9" x 3" x 11" and weighs less than a pound. The canvas material is thick and the construction is rugged and robust. It's a solid bag that will last you a lifetime and probably someone else's.
Note: these are used, military surplus items. Color may be faded in some areas and small blemishes or stains should be expected.
Shipping is free with orders over $100 across the contiguous USA
International shipping options available
All orders ship out within 1-5 business days
We get it. You've got alot of choices when it comes to Outdoor and Survival retailers. Here's why we think you should shop with us at Better Bushcraft.
Free Shipping across the Contiguous USA
Price Match Guarantee. Best prices online guaranteed.
30 Day Easy Returns. Not happy with your product, we'll take it back no questions asked.
Great Service. We pride ourselves on the best service, anywhere.